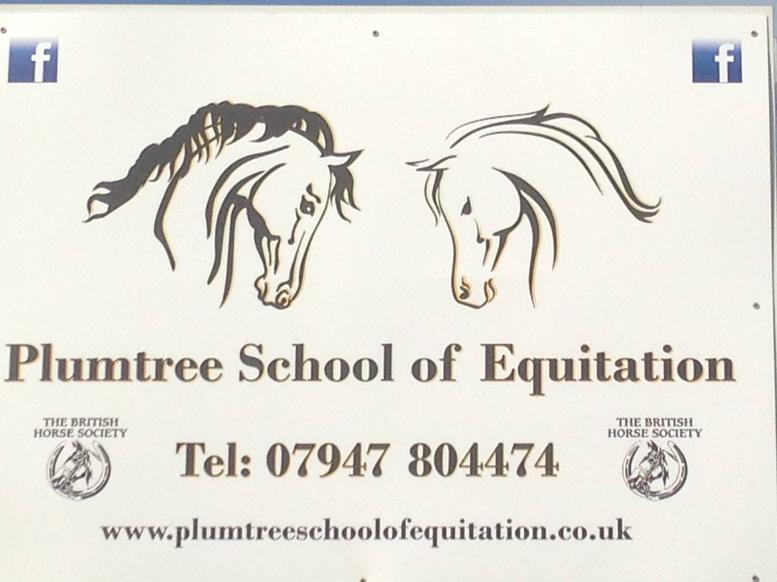 CARRIAGE HIRE
We are available for hire for all special occasions. Our current offer is to take you to Styrrup Golf course for lunch and then collect you and bring you back to Plumtree. Please ring the riding school for any further information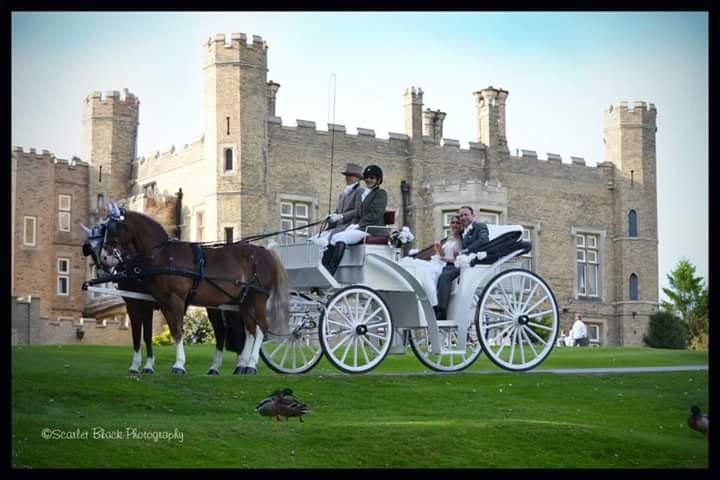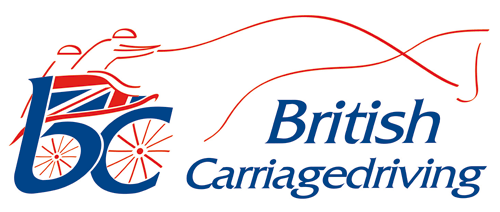 Apprenticeship Position Available
We are interviewing now for an Apprenticeship position to start in May. Please see our Apprenticeship page for more information.
VALE FOR SALE
It is with huge regret that Gemma has to put Vale up for sale. He has been bred at Plumtree, Trix is his sire and Carat his dame. The intention was for him to be Gemma's next dressage horse. However, as she can no longer ride, we feel the best thing is to find him a five star home where he can fulfil his potential. Currently standing at 16:3hh, rising 6yrs this May, he has been lunged, but not broken, due to Gemma's illness and therefore no one to continue his education. If you are interested please contact us for any further information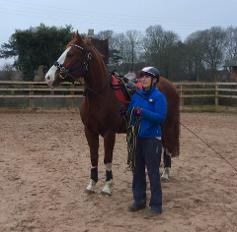 TAKE YOUR PASSION AND MAKE IT HAPPEN
We are just outside Doncaster on the A631 Tickhill Road between Bawtry and Tickhill DN11 8EL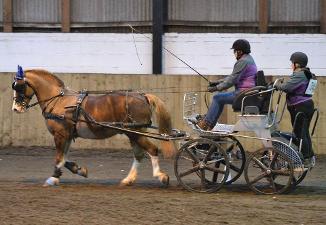 HEATHER MURRAY COMPETING INDOOR DRIVING TRIALS
Heather drove Dylan, with Karen Halbert as her backstep at Tickhill Arena Indoor Driving Trials. Had a fantastic day, competition was strong and they finished a very respectable 5th place. This is the first time Heather has driven Dylan in a competition and the first time Karen has backstepped. Definitely a force to be reckoned with and great things will happen in the future. It was lovely to see this team enjoying themselves, Dylan isn't the easiest pony to please. He has the biggest attitude and character on the yard, Heather has developed a really good relationship with him, so long may their success last.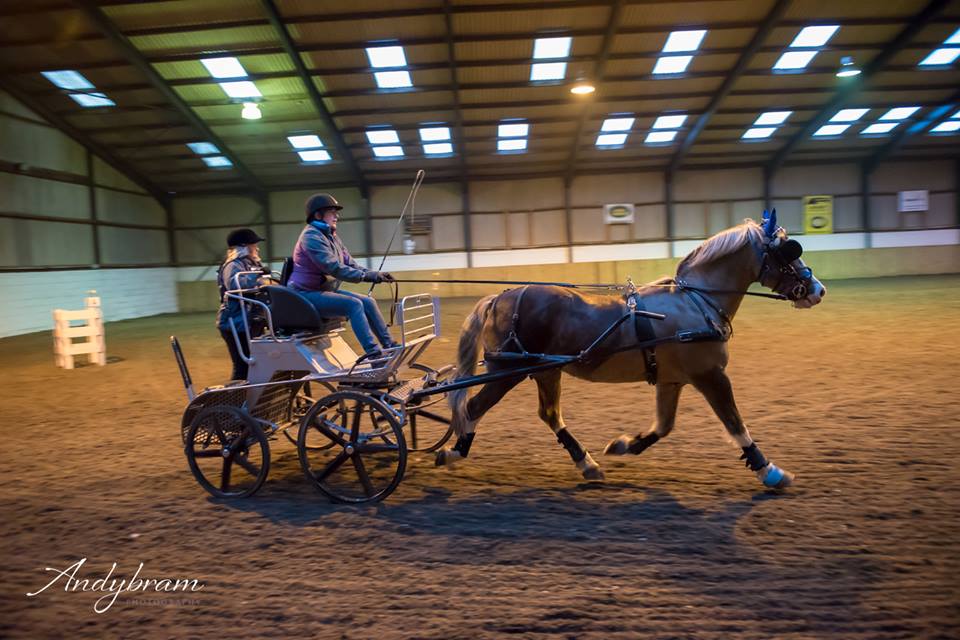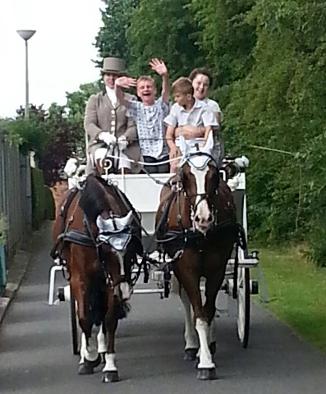 Plumtree Carriage Drives
Come and join us every Saturday for a carriage drive around our local villages. See the page for more information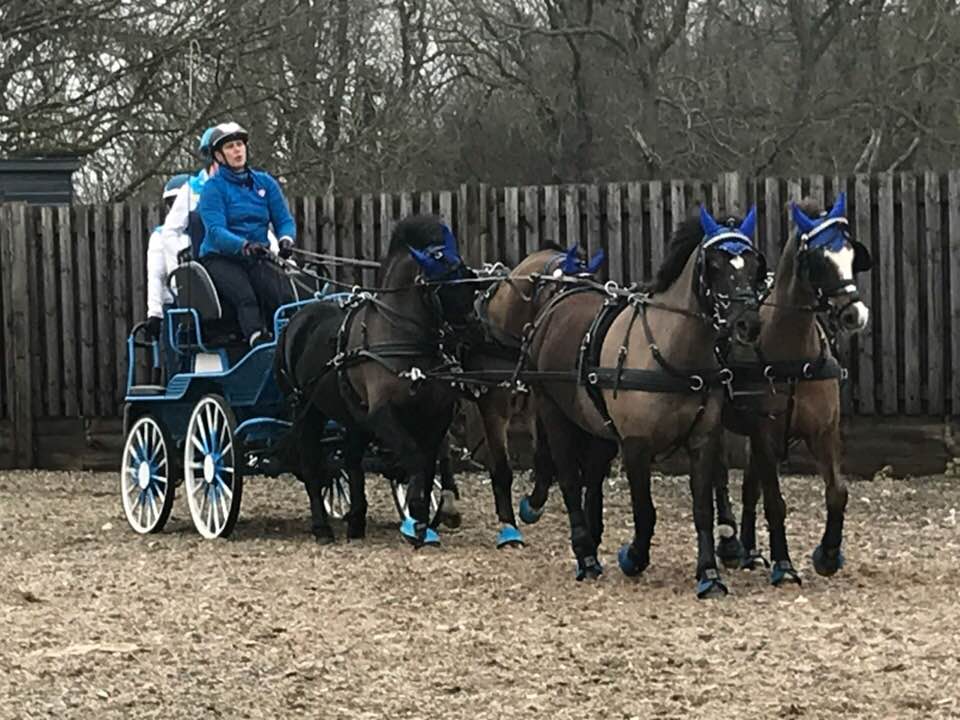 EXCITING FOR 2018 TEAM DRIVING
We took the pony team to the Indoor Driving Trials, held at Tickhill Arena. We successfully completed the dressage and cones phase of the event, but unfortunately Robyn found it all a little too exciting and we retired before the obstacles. Taking things forwards, Robyn will spend a little more time being driven as a single and we have a new pony on trial, Molly, to see how she enjoys life as part of the team. Its really important that all the members of the team work and get along together, human as well as equine.
My name is Gemma Owens and I have been a qualified Instructor for over 20yrs, producing and successfuly competing my own horses at affilliated showjumping, eventing, dressage and driving trials. My love and passion is dressage and I have produced horses from breaking, through to Medium Level. My second love is carriage driving and I have produced my ponies and horses, again from breaking up to Advanced Pony Pairs and Open Horse classes.
We started the riding school in 2004, our aim being to bridge the gap from learning to ride to horse ownership. All our horses are experienced schoolmasters and can teach from beginners to advanced clients. We pride ourselves in maintaining our horses education and schooling. This gives us a unique quality in that our staff train the horses that they teach with. At Plumtree our philosphy has been to have competition horses that work in the riding school, ensuring that our customers ride very well educated horses and ponies. We have taken that one stage further by breeding horses both for competing and to work in the riding school.
We love sharing our passion of horses and encouraging people to experience all aspects of the amazing relationships that horses allow us to develop with them.
Our mission statement being ' Take your passion and make it happen '.
TRIX HAS SUCCESS INDOOR DRIVING TRIALS
Trix competed at the Indoor Driving Trials at Laughton last Sunday, in the Open Horse class. He achieved the best dressage score of the day. We were so pleased as we have been working really hard with suppling exercises, teaching him shoulder in. Thankfully our scores reflected our hard work. He went on to win his class, this was easy as he's the only one in the class. However, in order to qualify for the championships he needs to achieve 75% of the highest place competitor on the day from all the classes. This has proven difficult as the smaller ponies are much quicker in the obstacles. Therefore we were delighted that he also achieved the second highest score throughout all the classes of the day.
Phone:07947 804474
Email:plumtreeschoolofequitation@hotmail.co.uk
To be part of the Plumtree team, join us on Facebook and see the action as it happens.
We can only take bookings over the phone but please feel free to either email or facebook message us for any further information. When calling please ask to speak to either Heather or Gemma.
Junior lessons start from £19 minimum age 6yrs.
Maximum weight for riding lessons is 12 stone beginners 15 stone advanced clients.
There is no weight limit for carriage driving.

Follow us on facebook Plumtree school of Equitation and Carriage Driving- groups page
Follow us on twitter Plumtreeriding
NEW ARRIVALS AT PLUMTREE
Molly has been working really hard with one of our new section A ponies, Beth. This week she was put in harness and took. to it like a duck to water. She wasn't worried by the breaching or the crupper at all. This is a really positive sign with regards to being able to drive her. The next step was long reining her, this is what Gemma is doing in the photo below. More recently Molly has had a lesson herself in long reining and has been able to take over from Gemma. Thankfully as, due to her disabilities, she can no longer walk very far.