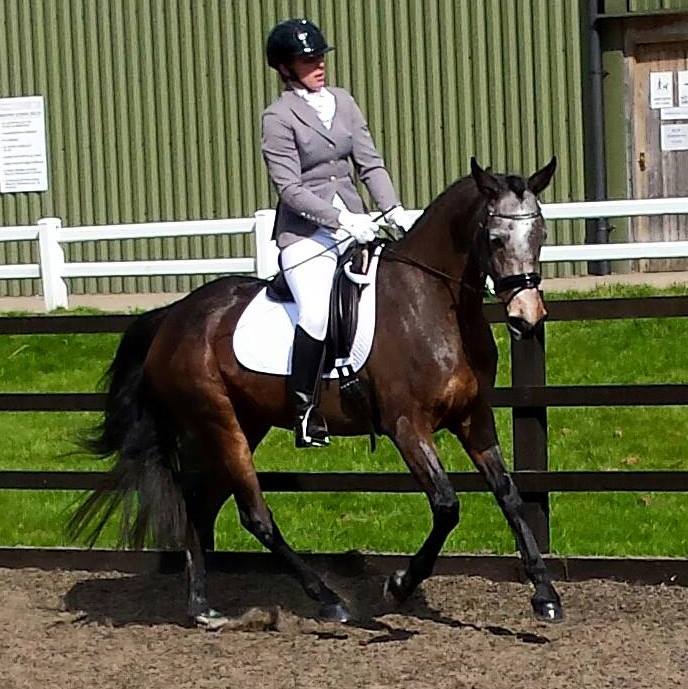 The other horses are Rosie, Cheeky, Dylan and Trix. They are all horses that I have produced for myself with a firm foundation in dressage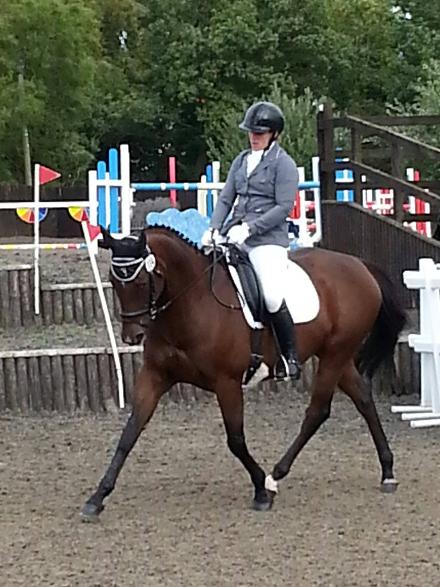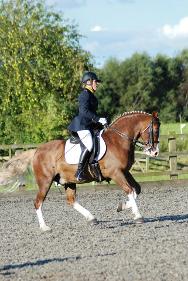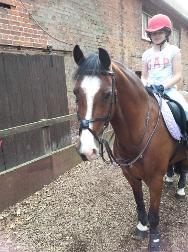 Here is my niece, Hermione Smith riding Merlyn, a pony that we bought for my mum to drive, however, I stole him! He's competed at dressage, showjumping, eventing and most importantly for me carriage driving. A horse or pony of a lifetime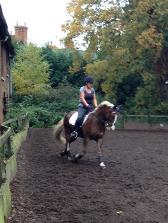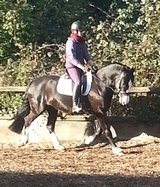 As a child I had no interest in flat work, or dressage at all. I had to learn the hard way, that it is an essential element in the foundation of training every horse and every rider. Now I love it !! The feeling of having that refined communication between you and the horse is amazing and addictive. I see myself as an equine mechanic. As soon as we ask the horse to carry a rider, that horse goes from a grass eating machine, into an athlete. It is our responsibility to teach the horse to carry the rider in the safest and most effective way. A good analogy is that we can lift weights without any instruction, you just pick it up don't you ? In reality if you lifted a weight on a regular basis, incorrectly, you risk an injury. Its the same for our horses. They may love their jobs, hacking, jumping, eventing, carriage driving. However, if they don't have the correct way of balancing with the rider or driver there is a high chance of injury. Plus you may see that the horse refuses or becomes nervous or anxious of the activity it once thoroughly enjoyed.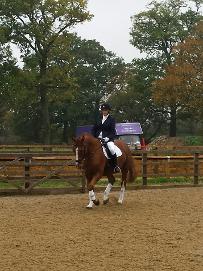 Above is Heather Murray and Bailey competing at Fieldhouse. Bailey works in the riding school. He also thoroughly loves to get out and about competing.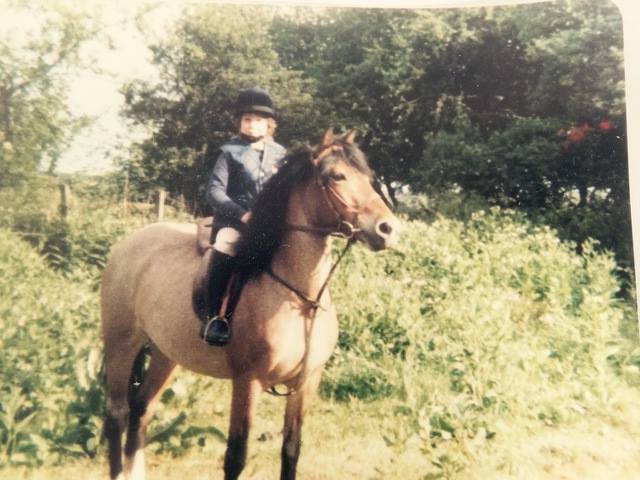 This is me as a child riding Coco. He was the rag and bone man's driving pony. When he came on his holidays to my parents farm, I decided he would benefit from some ridden work !!! I'm 6yrs old.