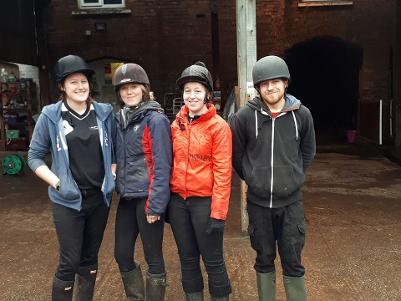 Pictured above from Left to right Taylor, Molly, Katy and Robert
MOLLY SAUNT
I have grown up with horses ever since I was born, as my mum had them way before I came along. I always used to try and get out of school by helping her muck them out and feed them !!.
I had my first pony aged 3yrs, which we rescued and it happened to be a very naughty Shetland pony !. She taught me a lot of things , up until she died when I was 11yrs old.
Currently we have 3 horses and thats partly the reason I wanted to work with them, to expand my knowledge further at Plumtree.
( the second picture is of Molly at Christmas, with Trix, usually my very serious driving horse. I had to add it, as it shows what a great sense of humour and energy that Molly has )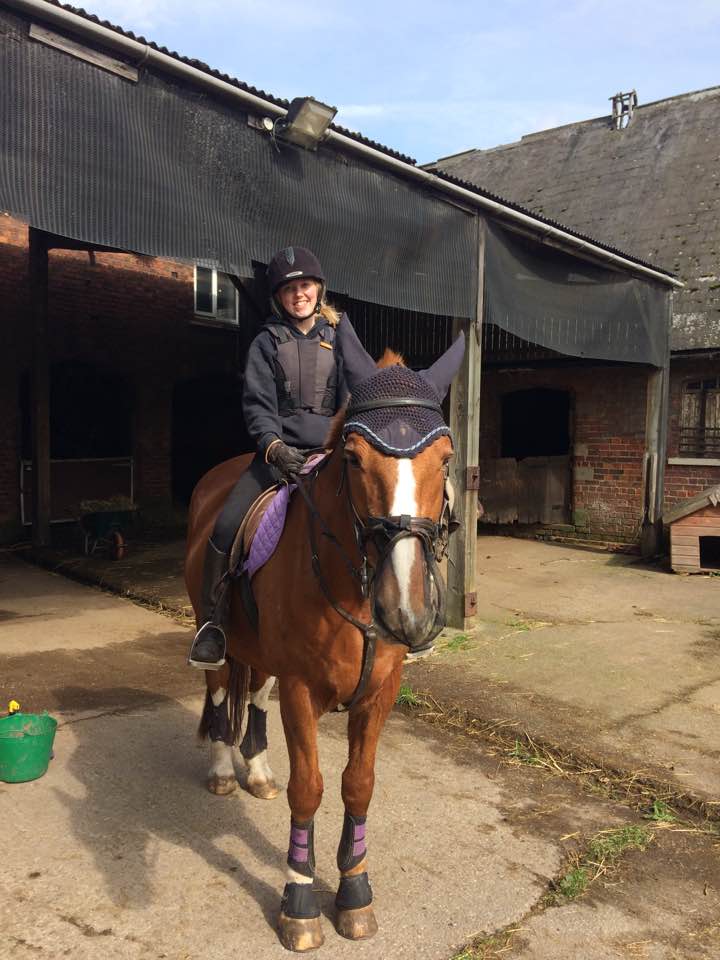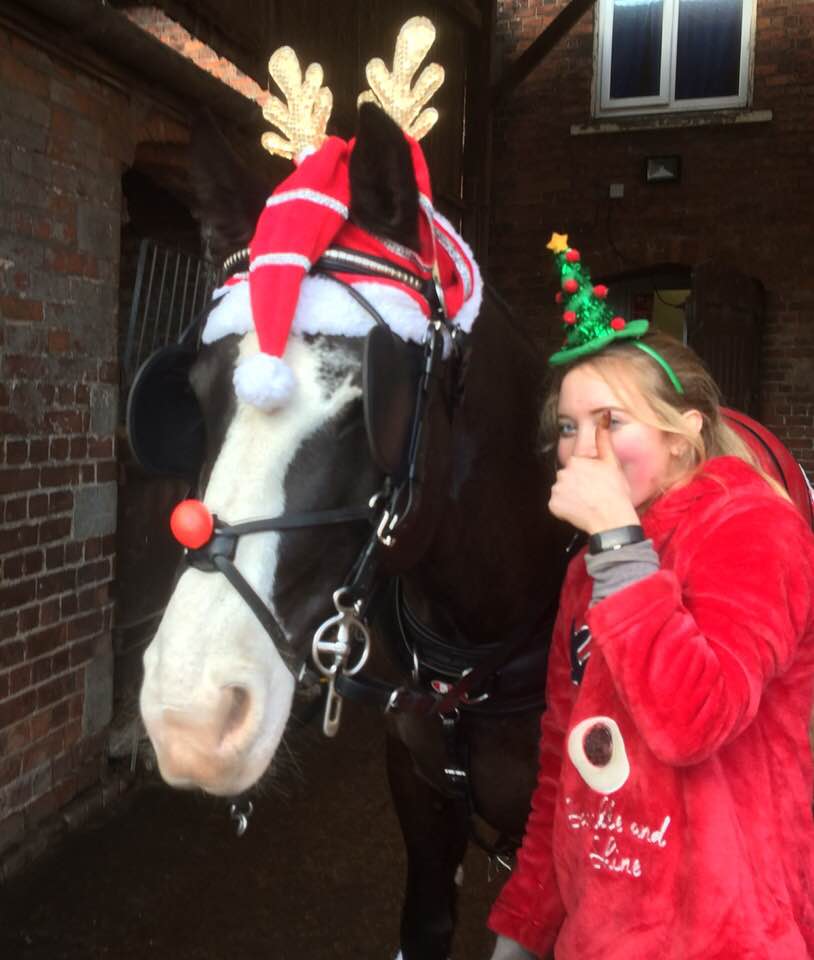 TAYLOR SIMS
I've grown up in a very non horsey background, so having an interest in horses meant that I couldn't learn much about them or interact with them, other than my riding lessons. I used to go on a lot of walks with my dad and every horse that I saw, I would demand that we went to say "hello" to, which I still do even now.
I started riding aged 4yrs, at Brockholes Farm, which is now the Yorkshire Wildlife Park. My parents always expected me to "grow out" of horses, yet I moved between different riding centres for some years, trying to find somewhere which I felt that I was progressing with my riding. Then I started lessons at Plumtree when I was 11yrs. From my first lesson, I found that the school horses were safe, while still being keen to do their job. I have improved my riding at Plumtree more than anywhere else. My job means I now get to be around horses as much as I always used to wish I could be and expand on the Knowledge I had from the horse books collected as a child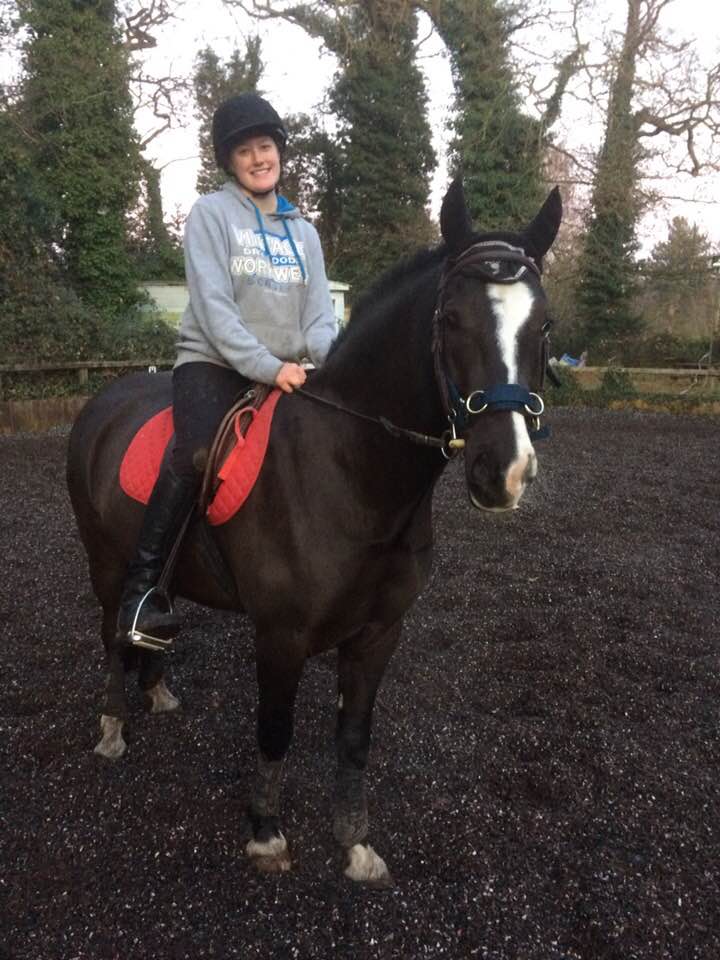 KATY HALBERT
Hi, I'm Katy, I'm a university student and I've worked at Plumtree part time for 6 years. In the photo I am riding my own horse, Tom ,who I've owned for 8 years. My favourite moment of owning him ,has to be when Gemma took me to a showjumping competition. I managed to fall off, but, landed on my feet !!. In our next round, we managed to go clear in our class, so it was a happy ending despite the minor hiccup !!