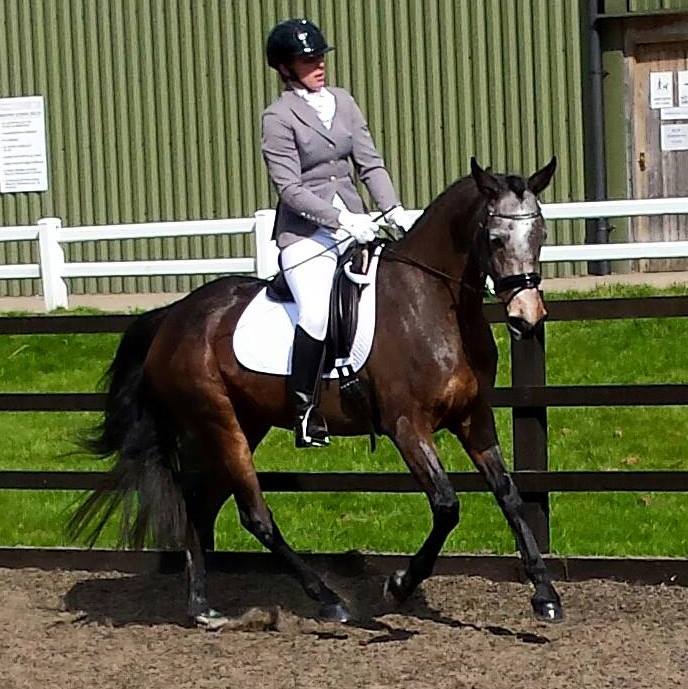 Pictured above is Red Snapper. Her stable name is 'Rosie'. She is a Connemara X TB . She has competed at British Dressage Novice level, where she qualified for numerous Area Festivals in 2015. Bought originally from York horse sales by Plumtree, we are very proud to say that she has been broken in and produced by our team. We are able to give dressage lessons and training up to and including medium level, where we hope to be competing Rosie by the end of 2017.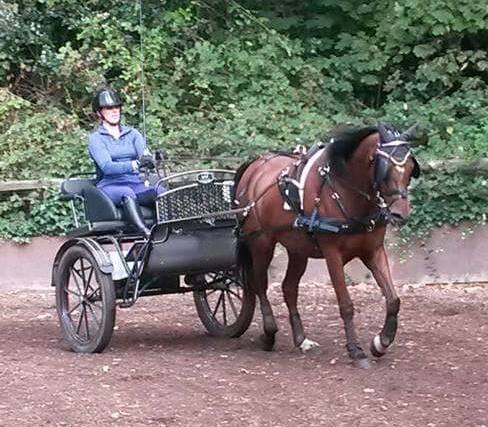 The carriage above is the carriage that we give driving lessons in. It is very easy to step into and the seat gives the driver extra comfort and support. With driving there is a much wider client base that we are able to provide lessons for as there is no upper weight limit and can be enjoyed by people who are more physically challenged. Our clients feedback goes from comments such as, "It is very spiritual and calming", through to, "I experienced a high adrenaline rush driving the obstacles at speed". We feel that whereever your asperations are within this scale, calming through to high excitement, we can happily accommodate you. The number one feedback statement has been "Great fun!!".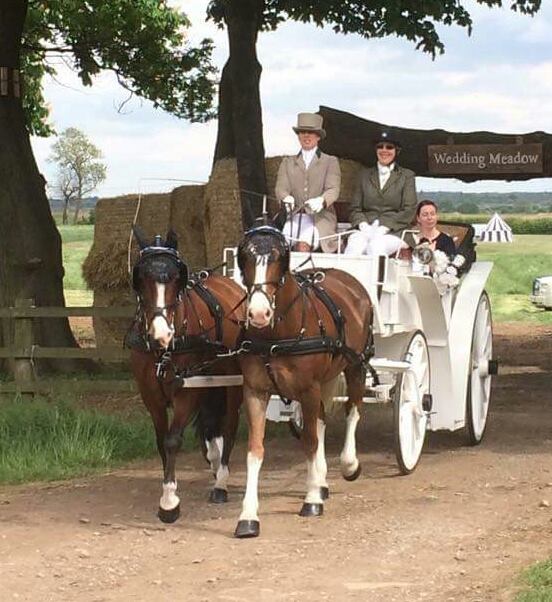 Above is the carriage that we use for weddings, birthdays, christenings, anniversaries, proms and any other special occasions. We even have to help out Father Christmas from time to time.
We feel that travelling by horse and carriage is extremely nostalgic, uplifting and certainly memorable. The horses that we drive,again have been broken in and produced by Plumtree. Merlyn and Dylan have competed up to Advanced Pony Pairs and reached the Carriage Driving National Championships in 2011. Our proudest moment was being admired by Prince Phillip himself when he took the time to come over and talk about the ponies to us.
Our greatest assets by far are our riding school horses and ponies. Without their fabulous temperaments, understanding and patience, no one would be able to proceed into the many varied equestrian pursuits and sports available. This picture is of ponies and riders participating in a quadrille for Plumtree's Open Day.
We specialise in private lessons, as we feel this benefits the rider in many ways.