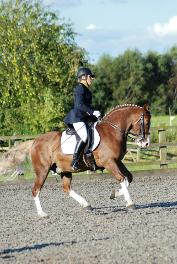 NVQ 2 AND 3 WORK BASEDAPPRENTICESHIPS
At Plumtree we support the training of people into a career of working with horses. Over 26 years ago, I began working with horses as a working pupil at Masserrella's riding school. Back then you were a working pupil and I started on £30 a week. Over time the position has been changed to an 'apprentice' and the pay scheme is a little different, however the same qualifications apply and the same amount of hands on practice is vital. Agricultural colleges have taken the education and the funding away from riding schools, therefore there aren't as many apprenticeship positions available in the equine industry. We work along side Askham Bryan College, with a colleague that I have known for many years, Kate Carman. I believe that Plumtree can offer the best of both worlds, as you are working on the job, this gives you a real working life scenario. Then Askham Bryan College ensure that you recieve the appropriate training to complete the curriculum corresponding to the NVQ level that you are completing.
If you are interested in an apprenticeship position, please contact us for further information. You do need to be available for a minimum of 30 hours and some of those hours may include weekend work.